Christmas House & Business Decoration Contests
Christmas House Decoration Contest
Deck your house out with Christmas decor in this year's Christmas Decoration Contest!
Prizes will be awarded in Chamber Dollars. Chamber Dollars are good for any purchase at local Staunton Chamber Businesses. 1st place is 200 Chamber Dollars. 2nd place is 100 Chamber Dollars. 3rd place is 50 Chamber Dollars.
Homes will be judged on December 16th, 2016. Only homes with entry signs will be qualified to win. This contest is only eligible to residential homes in Staunton's Zip Code, 62088. Entry fee is $25.
To sign-up for this year's event, contact Mary Beth Rae at 618-920-6582 to learn more.
Chamber Business Holiday Decoration Contest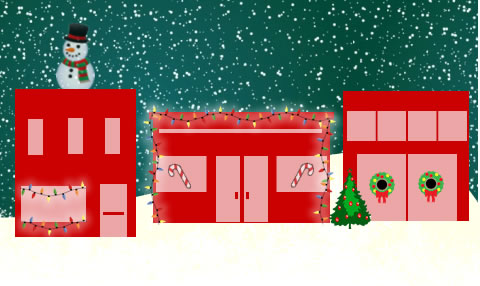 Whose storefront & display windows will be awarded in the year's Chamber Storefront Competition?
Show your holiday spirit by signing up for this event. There is no cost to enter in the Chamber Storefront Decoration Contest!
1st, 2nd & 3rd place prizes will be awarded. Your business must be a chamber member before judging to qualify. Businesses will be judged after December 2nd, 2016.
To learn more about how your business can participate, contact Victoria Borgini at 618-401-7171 to learn more!
TAGS:
Christmas
Contest
Decoration
Holiday