Main Street's Holiday Walk
Staunton's Holiday Walk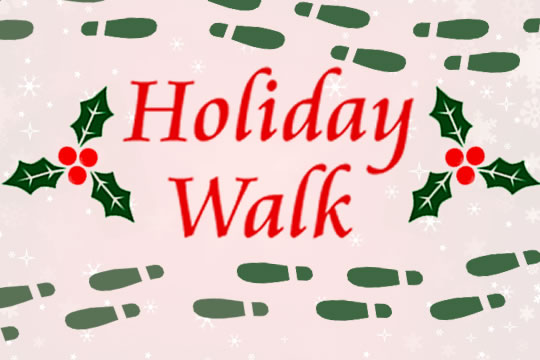 December 2, 2016
During the Holiday Walk Open House hours, downtown businesses will be conducting sales and in-store promotions on both days. Friday night, participating businesses will be open with special holiday bargains,refreshements and more along with the restaurants offering menu specials.
Santa Claus will make an appearance, making special announcements on what is happening in downtown Staunton. Christmas lights and storefront decorations will be part of this event. Also experience the Staunton High School Band and Choir as they will be up and down Main Street offering special music throughout the night. Other local groups will be offering their own rendition of Holiday Cheer.
Lighting of the Christmas Tree
At 7:45 pm stay on Main Street for the Lighting of the City of Staunton's Christmas Tree and welcome the Season with the communities of Staunton.
Come and walk downtown and Celebrate the Holidays with the City of Staunton!
TAGS:
Christmas
Holiday
Holiday Walk