Trunk or Treat on Main Street
October 29, 2017
4:00 pm - 5:30 pm

Come to downton Staunton Sunday, October 29th, for Staunton's 2nd annual Trunk or Treat on Main Street! The Churches of the Staunton Clergy Association along with businesses of the Chamber of Commerce team up for this city event.
The event will take place when Main Street is closed to traffic from 4 pm until 5:30 pm. Games and activities, along with trunks filled with treats will be provided.
Want to bring a trunk of treats for your church or business? For anyone who wants to bring a trunk, go to the link below to view the details in particpating and sign up to confirm your spot!
Sign Up for Trunk or Treat on Main Street 2017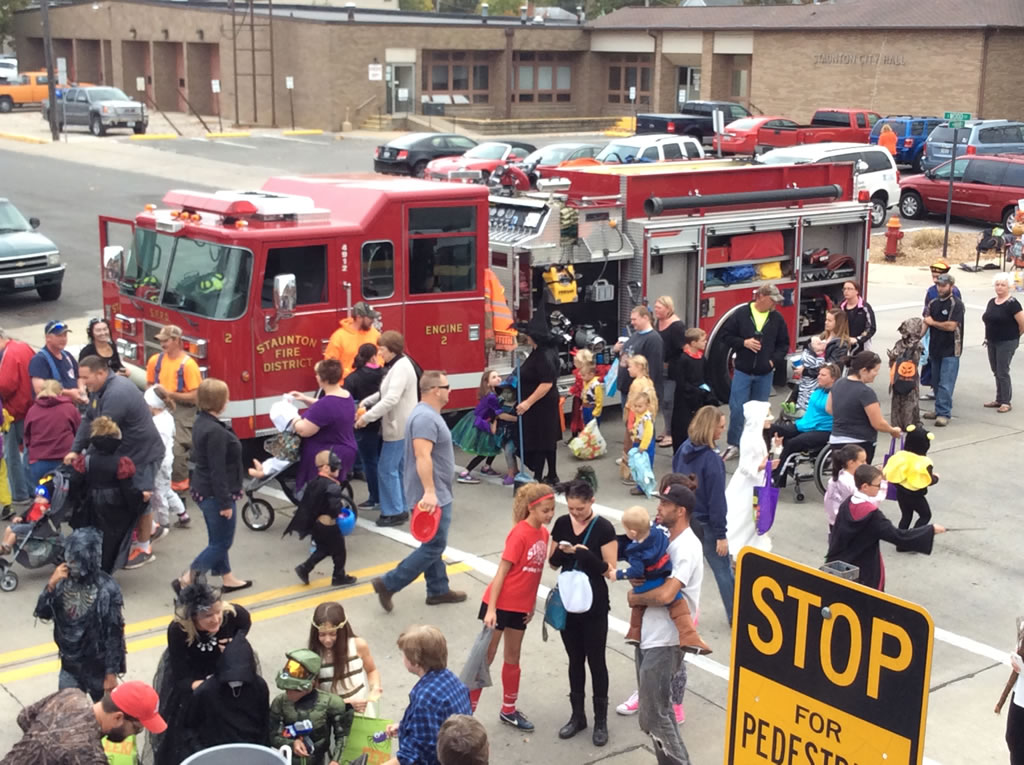 Trunk or Treat 2016 was a huge success!
Thank You to everyone who participated!
To view photos from last year's popular event,
visit here.
TAGS:
City Event
Halloween
Parade
Trunk or Treat