Tour de Donut! Ribfest! Citizen of the Year!
Saturday, July 14 2018
30th Annual Tour de Donut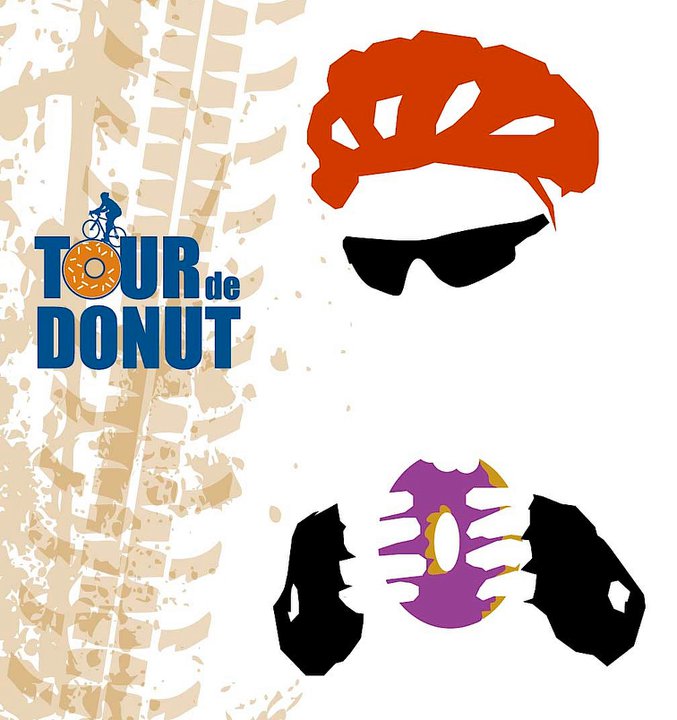 Registration starts at 7:00 am - Race Starts at 9:00 am
Staunton's 30th Tour De Donut is Saturday, July 14th, 2018. Event starts at 9:00 am at Staunton City Park. Information and Online Registration are available at TourdeDonut.org.
The Tour de Donut bicycle race is the original spoof of the "Tour de France." The "race" starts with a mass start and is led/paced to the boundary of Staunton, IL by the Staunton Police. The route has varied slightly from year-to-year due to road conditions/construction and is over rolling terrain with two donut stops. Riders must stop at the checkpoint stations (donut stops). Donut consumption is not mandatory, however, a five minute bonus is awarded for each donut consumed and recorded. After the race placement awards are presented by category for best 'Elapsed Time', 'Adjusted Time' and 'Most Donuts Eaten'. Door/Attendance prizes and grand prizes are also awarded.
The 3rd Annual Tour de Donut Hole will again be between 12 and 15 miles depending on the final route, with one donut stop.
It will be a family friendly fun ride with T-shirts and donuts. Visit tourdedonut.org for information and registration.
---
Staunton Ribfest
Saturday, July 14th, Main Street will be alive with rib cookers & live music from throughout the area. Over 50 teams for Ribfest will be judged and the ribs and more will be served throughout the day. Also, local merchants have also be providing special offers and promotions.
Live Music for this event will include
:
Men in Heat, Doc Holiday, and Agent 99
So come on down Main Street and let your taste buds experience these popular events!
---
Citizen of the Year

Staunton's 'Citizen of the Year' will also be awarded during these events. Each year the Staunton Chamber of Commerce awards the 'Citizen of the Year' to a worthy Staunton area person who goes far and beyond the call of duty to make Staunton a better community.
TAGS:
Citizen of the Year
City Event
Live Music
Ribfest
Tour de Donut