Welcome to Staunton, Illinois!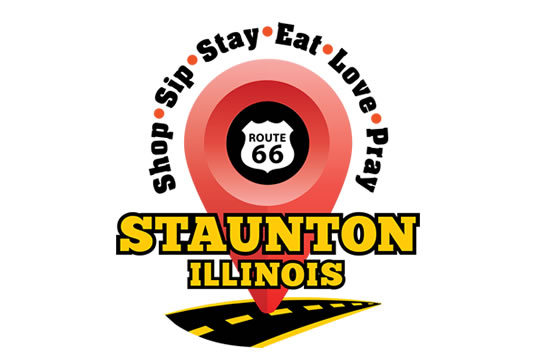 The SCC Year of Upcoming Events
We invite everyone to come and see what happening in Staunton! While you're here for the events, stay and experience Staunton's local businesses and see more of what we have to offer! Below is a preview of this year's events...Click on the tags below to see stories about our past year events.
Casino Night

June 9th, 2018

Wingfest

June 9th, 2018

Touch-A-Truck

June 9th, 2018

City Wide Yard Sales

June 8th & 9th, 2018

Tour De Donut

July 14th, 2018

Ribfest

July 14th, 2018

Citizen of the Year

July 14th, 2018
Balloon Glow

August 18th, 2018

Cruise-In

September 15th, 2018

Art in the Park

September 15th, 2018

Trunk or Treat

October 28th, 2018

Holiday Walk

November 30th, 2018

Snack with Santa

December 1st, 2018

Casino Night

March 23rd, 2019
Dates are subject to change due to weather, etc. Stay tuned to what's happening at the Calendar Page and find out about City & Member Events on the Community Calendar.
Want to help our city, its events, and promote your business in the process? Head over to the membership page and join today!
TAGS:
Annual Events
Art Fair
Art That Parks
Balloon Glow
Blue Carpet Corridor
Business Sales
Casino Night
City Event
Concert
Craft Fair
Cruise In
Halloween
Live Music
Music Fair
Parade
Summerfest
Tour de Donut
Walk For a Cure
Welcome
Yard Sales