Home for the Holidays, 2021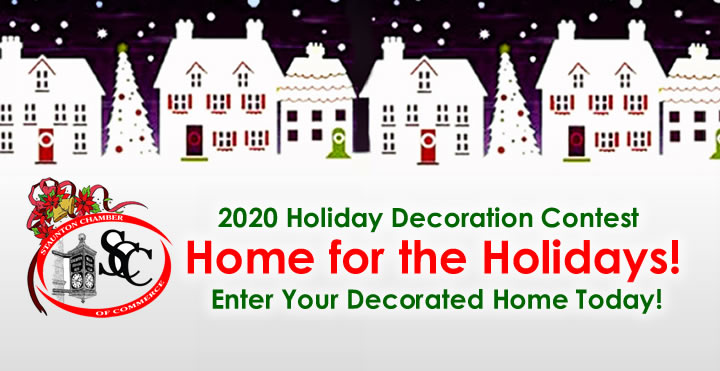 Whose home is the brightest home on the block? Whose electric bill doubles during the Holiday Season? Which is the most festive home around? This year's contest needs your vote!
Registration will be open until December 12th, 2021. Homes must be within the 62088 Zip Code. You must submit a JPEG photo of your lit home to be used for voting with your registration.
Voting will take place December 13th until December 26th, 2020.
1st Place $100.00 Chamber Dollars prize and a 1st place sign to put in the yard.
2nd Place $50.00 Chamber Dollars prize and a 2nd place sign to put in the yard.
Winners will be announced via social media. For questions or help with this year's contest, please contact Cassie Beesley, 618-616-8008 or email to cassie@cisler.com.
The Chamber of Commerce thanks everyone who participing in this season's event! Thank you also to all the businesses and sponsors for making this event possible.
TAGS:
Home for the Holidays